Joined

Sep 20, 2017
Messages

5,414
MBTI Type

LEFV
Enneagram

461
Instinctual Variant

sx/sp
We've done quite a few of this test but I think the one on IDRLabs is new.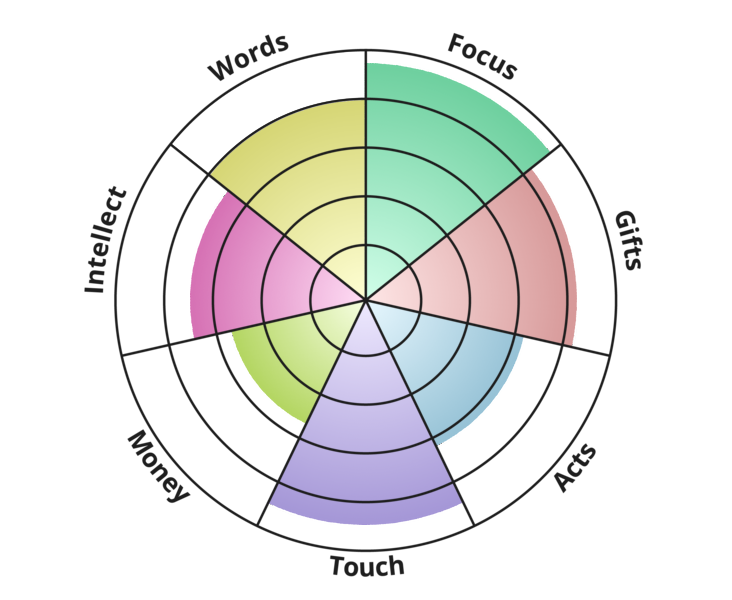 Focus:
People whose love language is "quality time" communicate love through giving another their undivided attention. Such focus may involve uninterrupted and deeply-attentive conversations in one-on-one settings – creating special moments together, turning off phones, and shutting out other distractions. They themselves also feel loved when they are prioritized, and they deepen their connections by spending such special times with others.
Touch:
People whose love language is "physical touch" cherish being hugged, touched, and physically close to the people they are comfortable with. Their love language is one of physical affection. For instance, an ideal date may include holding hands, cuddling, and sitting close with each other – simply enjoying the exchange of intimacy and familiarity.