Joined

Aug 25, 2009
Messages

5,870
Enneagram

5w4
Instinctual Variant

sx/sp
Can't figure out how to insert a video from Twitter, but
this woman describes the harassme
nt of public school employees from the mindless Fox/OAN horde.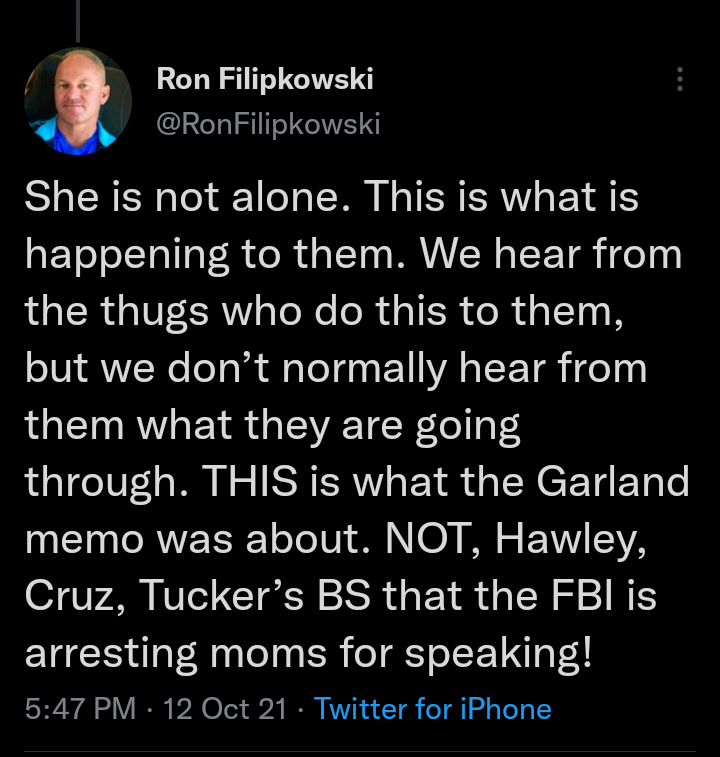 I would love to see a journalist go around a MAGA parking area and calmly explain exactly what these people are "so sick of" and what they "aren't going to take anymore." Like Jordan Klepper does, except not a comedian who is there to make fun of them; someone should earnestly ask them, and try to get them the break down their vague talking points into specifics. I bet almost anything no one would be able to get a cogent answer, no matter how calmly or respectfully they approached it. Fox/OAN and the shittiest of the GOP officials/Trump minions seem to be inflaming over-the-top infectious anger without ever even saying anything concrete. The anger underneath has *no* solid foundation.
I would honestly love to be proven wrong about this.
Last edited: