Joined

Jul 24, 2008
Messages

17,492
MBTI Type

INTP
Enneagram

5w6
Instinctual Variant

sp/so
It looks like I will now have to stay off FaceBook today. It's not people on my friends list causing the spoiler issues, it's stupid movie sites that are posting what amounts to spoilers in their tag point for articles they are releasing about the film, so you don't even have to click on the page to see a one-line spoiler.

You would think it wouldn't be hard to not put a spoiler there.


I rewatched the original again last night, to have a fresh memory of it.

You know, I'm not sure how the timelines work per se. There's a piece of computer text in the opening panel of The Matrix and one at the end, which reveals the entire first movie takes place between Feb 19, 1999, and September 18, 1999. But then all these web sites keep saying Reloaded (and also Revolutions, then) takes place only six months after the first film. That seems rather dumb, they should have given it a year or two. I am not aware of a "six months" comment but I could have forgotten one -- or maybe it was in one of the Animatrix sequences?
To add the confusion, remember that it's also actually 2699. Morpheus says 2199 in the original film, but he's unaware of the existence of previous iterations of the Matrix.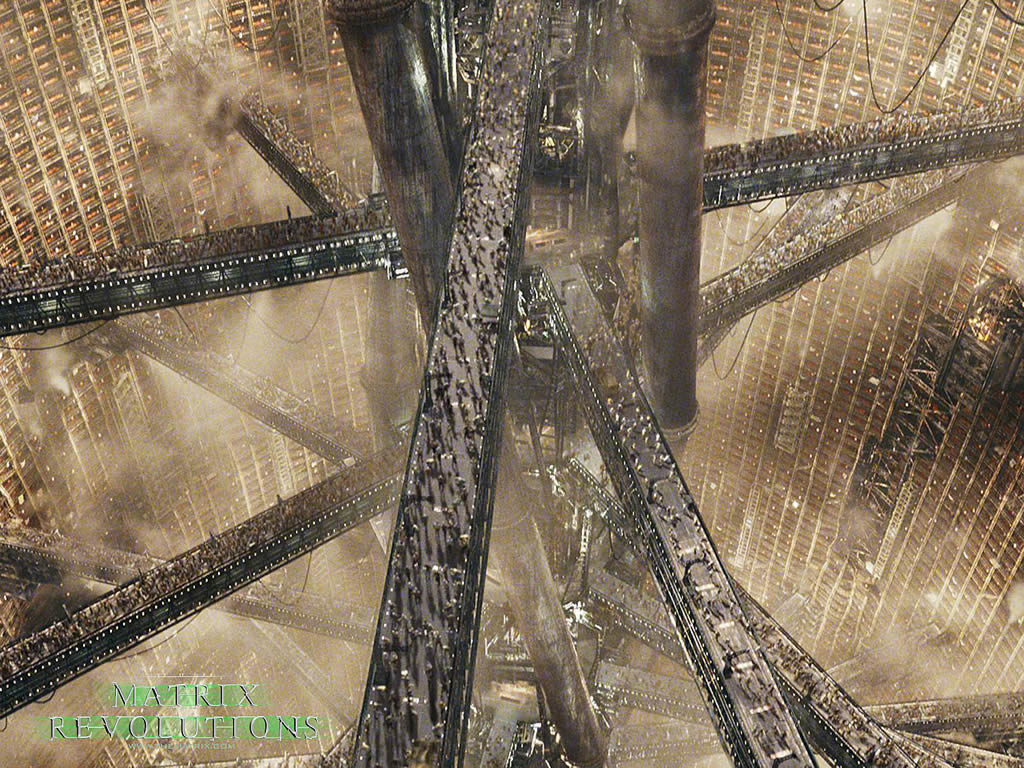 The last human city, the only place we have left.Tank Zion is the last, only known human city on the planet Earth. The city is the launching point for The Resistance against the Machines that threaten their freedom. Zion, a city of over 250,000 humans, is actually a massive series of caverns... matrix.fandom.com
Zion, according to the Architect, has been completely destroyed five times by the time of the sixth One, Neo, meets the Architect. As a result, the actual year on Earth is estimated to be closer to 2699, not 2199. If you take into consideration that The Matrix Resurrections takes place 20 years later, it would now be somewhere around 2718 in the real world.