Administrator
Staff member
Joined

Dec 23, 2009
Messages

25,203
MBTI Type

INTJ
Enneagram

6w5
Instinctual Variant

sx/sp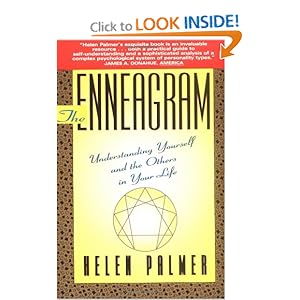 This is my favorite book on the Enneagram. If I had to use one word to describe it, it would be "insightful". The first chapter,
Background of the System
is worth the price of the book alone. She lays out the context for the system as a whole, how it works and how it affects us in our daily lives. After 65 pages that describe the foundation of the system and the overall structure, she moves into the 9 profiles. The descriptions of each of the 9 types are excellent and include a paragraph on the instinctual subtypes (sx/so/sp) for each. There isn't a lot of focus on wings in this book, which I think is fine. Palmer's material is extremely well written, concise and clear. Palmer is both deeply knowledgeable and gifted at communicating that knowledge to others.
Definite 5 stars.