Joined

Aug 6, 2007
Messages

5,467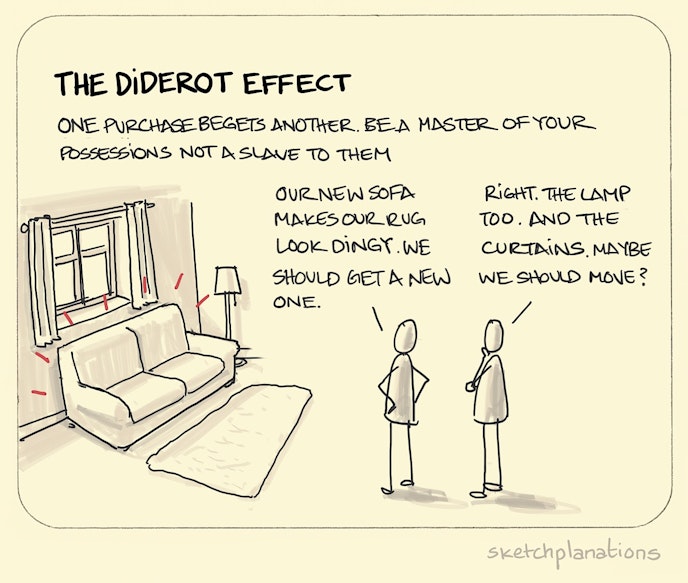 The idea in the following article is that this sort effect comes about because we are trying to signal to others that we are worthy in some way. Living for others essentially. I tend to agree.
The dangerous social cycle that makes us buy things we don'''t need — Quartz
The author also claims healthier way to do this sort of signaling is to do things like getting in shape, debating, and teaching others. I agree with that.
Here is one source of the old essay (I am not advocating the site, it's just a place that hosts the essay):
Regrets for my Old Dressing Gown by Denis Diderot 1769
Other related ideas are "keeping up with the Jonses".
And one related scale measure:
Materialism Scale - Money+Relationships+Equality
I scored 27 on the materialism scale. 6 on success, 12 on Centrality, and 9 on Happiness.
I wanted to see how others scored, and what their thought are on materialism, keeping up with the Jonses, social signalling through possessions, and the Diderot effect.