Joined

Sep 20, 2017
Messages

5,414
MBTI Type

LEFV
Enneagram

461
Instinctual Variant

sx/sp
Simpsons Psychiatry Test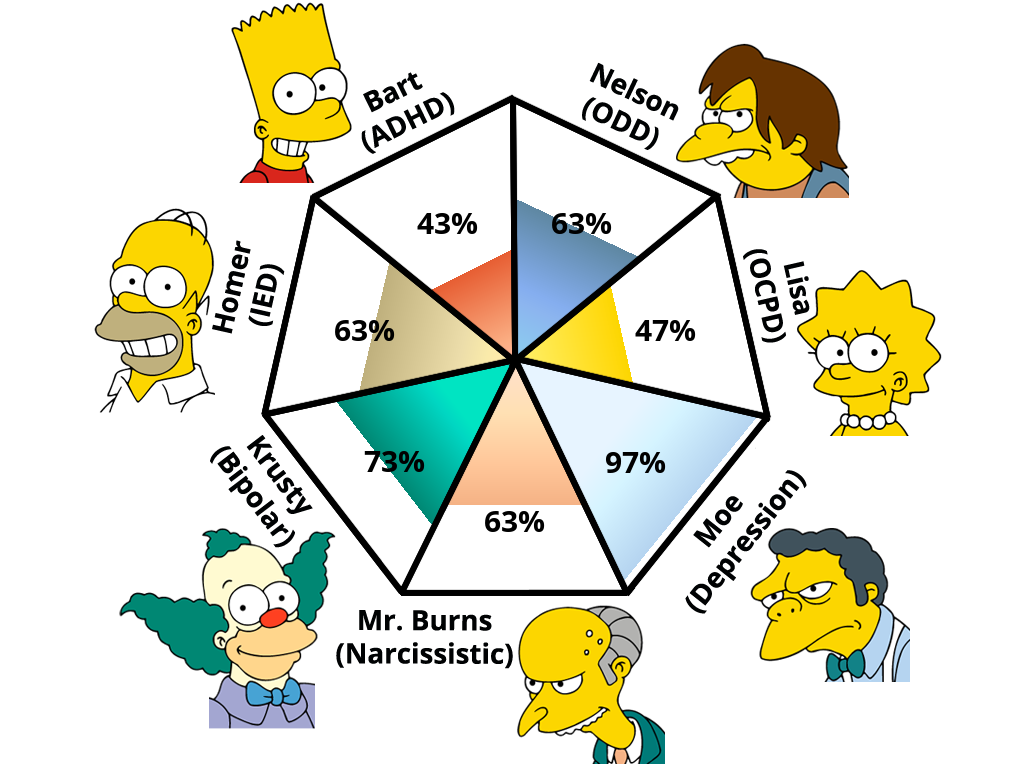 Moe Szyslak (Chronic Depression)
Moe's Tavern has become a hub for many of the working-class men in Springfield. Sadly, the bar has seen better days, and its lack of care mirrors the declining mental state of its owner, Moe.
Moe is stuck in a cycle that largely exacerbates his feelings of worthlessness. He rarely leaves his dingey bar and does not exercise or look after himself, but he cannot see how his lifestyle isn't helping him.
More troubling is that Moe has convinced himself that external factors are at the root of his problems. He believes he is held back in life because of his looks and an unfair dose of bad luck. While he does occasionally have moments of honest self-reflection, he broadly sees his rude and irritable outbursts as an understandable symptom of his unhappiness. This lack of self-awareness makes it all the more difficult for Moe to improve his mental wellbeing.
Despite Moe's struggles with dejection and poor mood, he has a variety of coping mechanisms and rarely lets his issues overwhelm him. He expresses himself with gallows humor and has had the presence of mind to contact suicide hotlines when he has been at his lowest.
Ironically, Moe is one of Springfield's more successful residents. His bar is modest but has been a local favorite for decades, and he is capable of the kind of genuine charm and charisma that many around him lack. If Moe sought treatment and counseling, there is every chance he could meaningfully improve his life.