Joined

Oct 25, 2017
Messages

10,113
MBTI Type

Iᑎᖴᑭ
Enneagram

952
Instinctual Variant

sx/sp
Welcome to my emporium!

We have a fine selection of typings: ​
Enneagram Type & Instinctual Stacking
​
MBTI by dichotomy


Collage (I make a collage from whatever vibes I get from you)

Due to supply chain issues, we do not offer Socionics or Attitudinal Psyche at this moment.



If you require specific typing, please request which type you'd like.
If I do not know you very well, please fill out this questionnaire by the brilliant RadicalDoubt: https://www.typologycentral.com/threads/new-questionnaire-to-fill-out.98380/
Bonus points for making a collage of images that appeal to you.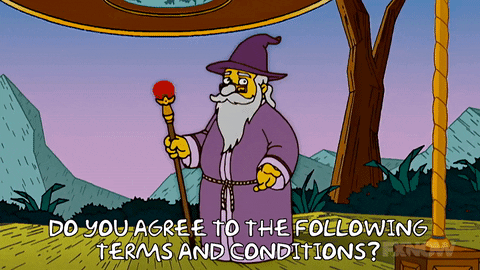 Terms and conditions:
This typing is non binding, not guaranteed, nonrefundable, unreturnable. Typing is not waterproof or water resistant. Read all labels before washing. If you want the best ginger cookies, follow my Grandmother's recipe. You should all be excellent to each other. The information in this typing is true and complete to the best of our knowledge. Batgirl didn't do the plot of Batman any favors, what were they thinking? We are not responsible for any misuse of said typing. Airplane! is one of the best movies ever made. Do not use the information in this typing to dictate major life decisions, or what you should eat for dinner. The answer to that question is always pizza. Pizza is always the answer. This typing does not constitute legal or medical advise. Frosty should stop being so mean to Stigmata, what did he ever do to her? Frosty makes some really delicious looking stuff. Those of us here at TypoC could have a really fantastic pot luck. It's really hard to fill up very much space with such a small text size. Disclaimer: Our Disclaimer was last updated on April 1, 1984. Interpretation and Definitions Interpretation The words of which the initial letter is capitalized have meanings defined under the following conditions. The following definitions shall have the same meaning regardless of whether they appear in singular or in plural. Definitions For the purposes of this Disclaimer: "Company"(referred to as either "the Company", "We", "Us" or "Our" in this Disclaimer) refers to Lumi's Type Emporium. "You" means the individual accessing the Service, or the company, or other legal entity on behalf of which such individual is accessing or using the Service, as applicable. Duh! "Website" refers to this website (how shocking!), accessible from (you're already here, do you really need me to link it?) Disclaimer The information contained on the Service is for general information purposes only. The Company assumes no responsibility for errors or omissions in the contents of the Service. In no event shall the Company be liable for any special, direct, indirect, consequential, or incidental damages or any damages whatsoever, whether in an action of contract, negligence or other tort, arising out of or in connection with the use of the Service or the contents of the Service. The Company reserves the right to make additions, deletions, or modifications to the contents on the Service at any time without prior notice. If I type you as an ENTJ one day, I reserve the right to type you as INFP the next. The Company does not warrant that the Service is free of viruses or other harmful components. This Disclaimer was generated by TermsFeed Disclaimer Template for purposes of creating more small print that you aren't reading because you stopped reading several lines above, so now is the perfect opportunity for me to admit that I'm actually a dupe. Use of the advice and information contained herein is at your sole choice and risk. You should not rely on this information as a substitute for, nor does it replace, professional medical advice, diagnosis, or treatment. Always consult your physician or healthcare provider before beginning any nutrition or exercise program. Even if your exercise program consists solely in disagreeing with whatever typing I provide, please check with your doctor prior. If You choose to use this information without prior consent of your physician, You are agreeing to accept full responsibility for your decisions and agreeing to hold harmless the Company. If you get athlete's foot at the gym because you didn't wear sandals in the community shower, it's NOT my fault! Please note that the Company does not guarantee the accuracy, relevance, timeliness, or completeness of any information on these external websites. Views Expressed Disclaimer The Service may contain views and opinions which are those of the authors and do not necessarily reflect the official policy or position of any other author, agency, organization, employer or company, including the Company or Batman. Comments published by users are their sole responsibility and the users will take full responsibility, liability and blame for any libel or litigation that results from something written in or as a direct result of something written in a comment. The Company is not liable for any comment published by users and reserves the right to delete any comment for any reason whatsoever. Frosty was right. Everyone on this site is actually Fidelia. That's who I am a dupe of. No Responsibility Disclaimer The information on the Service is provided with the understanding that the Company is not herein engaged in rendering legal, accounting, tax, or other professional advice and services. As such, it should not be used as a substitute for consultation with professional accounting, tax, legal or other competent advisers. I am not an accountant. If I find that your personality type never owes the IRS, and the IRS disagrees, you choose who you should believe. In no event shall the Company or its suppliers be liable for any special, incidental, indirect, or consequential damages whatsoever arising out of or in connection with your access or use or inability to access or use the Service. If you suddenly forget how to read between your request for typing and the posting of said typing, maybe get a friend to read it to you. "Use at Your Own Risk" Disclaimer All information in the Service is provided "as is", with no guarantee of completeness, accuracy, timeliness or of the results obtained from the use of this information, and without warranty of any kind, express or implied, including, but not limited to warranties of performance, merchantability and fitness for a particular purpose. Since everyone is actually Fidelia, whatever typing I give your carefully constructed dupe will obviously not be accurate. The Company will not be liable to You or anyone else for any decision made or action taken in reliance on the information given by the Service or for any consequential, special or similar damages, even if advised of the possibility of such damages. Neal Caffreynated is a really amazing person. Thank you for coming to my TedTalk. I wish I was as funny as Stigmata.