Joined

Feb 5, 2015
Messages

655
What the hell, this is so ill-formed I could barely follow what you wrote. Or maybe it was just the fact that many of the points you made are so strange I found it hard to think you actually believe all of them. Still, it's not something I care to discuss. My point is that saying that Sp is adrenaline driven makes it sound like Sp-dom's have a ton of energy and are quite intense people who are always on the go. Not sure if that's what you mean but if it is, it's obviously inaccurate. Even saying that Sp automatically gives one more adrenaline doesn't make sense if you look at the very definition of it. Have you maybe scientifically proved that adrenaline, dopamine and serotonin are directly linked to the instincts? I think not.
It's not my work, I did not do the science, the science was done by The Enneagram Institute.
Maybe you think that they are simply a pack of silly people who no not the enneagram or how to conduct scientific enquiry.
My self I simply think you most likely are a newbie to seeking to understand the workings of the nine energies.
Let me give you a little helping hand. Mind is best thought of as if it were a one dimensional fractal hosted by greater nature via a one part that has three states, meaning gravity bark matter and dark energy may one thing that operates simultaneously in three different states as ice water and steam.
Three into three seems to get things working but things that work as six parts is also an interesting. The Six Astroid between Mars and Jupiter, the six moons that make up Pluto. The six sided storm face the sits on the North Pole of Saturn. The six points that reflect the operations of the instinctual variants.
When you start to recognise how the three and the six weave together as one mechanism different patterns than normally are talked about via the enneagram of personality begin to become recognisable.
These patters suggest to me that there maybe a one dimensional fractal hosting minds logos between your fingers all three parts are present dark energy, dark matter, and gravity. You are moving thought beep space at the speed of light while standing on a planet that is moving like a cork screw with all other eight planets around the sun as it to moves at the speed of light though a never ending sea of two kinds of microwaves one type that was formed from the Big Bang and the other from the decay of Sun's and all created after the Big Bang.
One energy three states and two forms of microwaves and the ever present boson field. It kind of reminds me again of three into three.
[MENTION=392618]Elscar[/MENTION]
Saturn's North Pole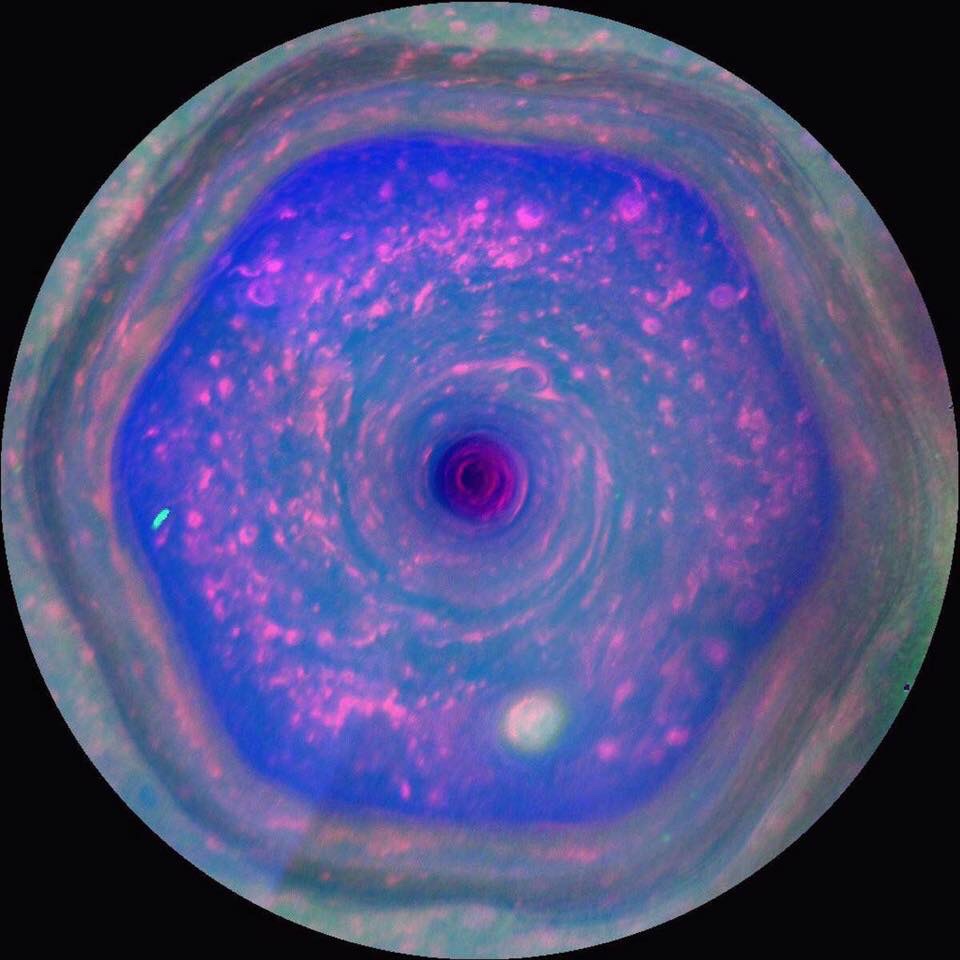 Pluto
https://m.youtube.com/watch?v=QaDRQ_C5nlM
Astroid belts