Literally posting anything from this site that I don't remember having been posted before, no matter how shitty it is.
Intersectionality Test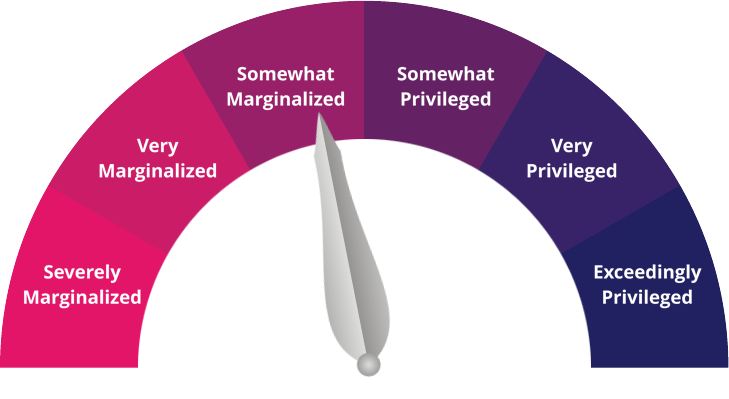 This makes you Somewhat Marginalized (43.8%).
While the intersectional position of your identities carries some advantages, the bottom line still leaves you more marginalized than most. Though you may be fully aware that there are people more disadvantaged than you out there, there are nevertheless many circumstances where you are made to feel inferior; indeed, where you are left socially disadvantaged and relegated to the fringes of society because of your identities.