Joined

Sep 20, 2017
Messages

5,414
MBTI Type

LEFV
Enneagram

461
Instinctual Variant

sx/sp
Inglourious Basterds Test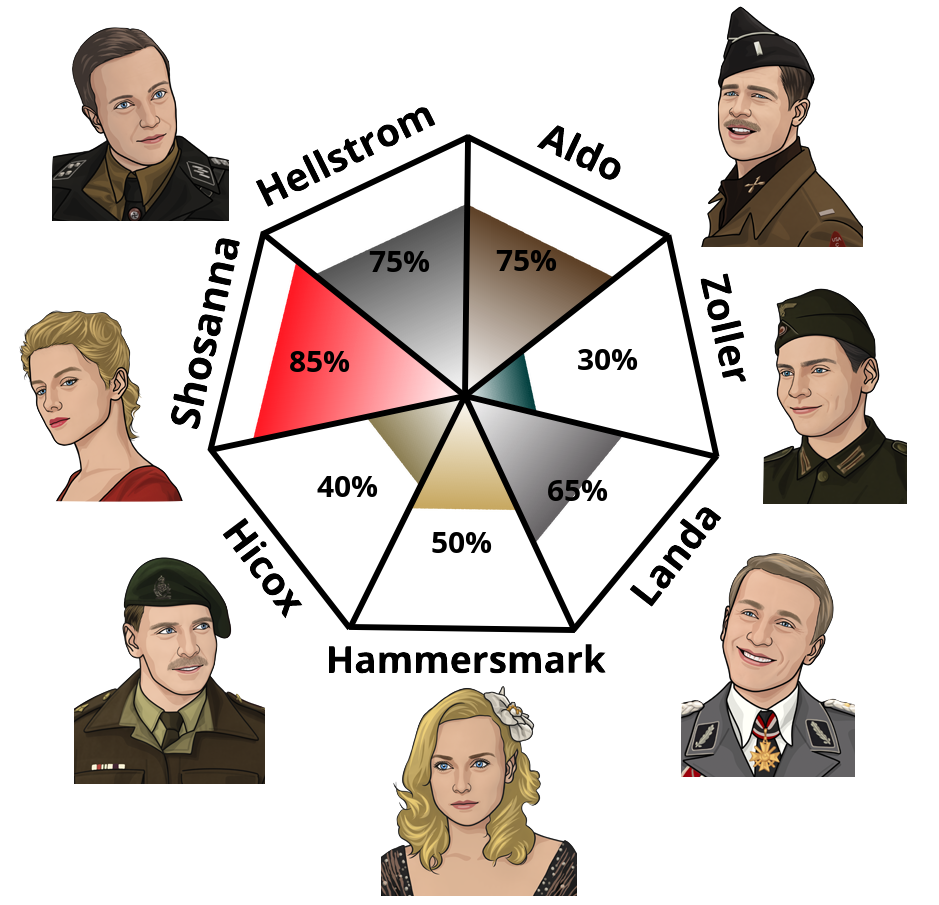 Your closest match was Shosanna Dreyfus.
Intrepid, cunning, and misleadingly demure, Shosanna Dreyfus is also sublimely patient. Like a snake coiled and waiting to strike, she spent years biding her time until she could exact revenge on the Nazis who had tracked her family to its hiding place in rural France. Always a survivor, the orphaned Shosanna assumed the alias Emmanuelle Mimieux, living her days quietly running a small movie theater and staying off the Nazis' radar. Filled with contempt for the occupying force, the vengeful young woman leaped at the chance to repay the Nazis for their brutality by setting her theater ablaze at the screening of a German propaganda film. It's the depth of her loathing that compels Shosanna to enlist her assistant Marcel to record a short film of her mocking the Nazis, which she later projects to torment them as they burn to death in a hellish inferno.
I've never seen this movie but apparently this character has a similar typology to me.