Administrator
Staff member
Joined

Dec 23, 2009
Messages

25,476
MBTI Type

INTJ
Enneagram

6w5
Instinctual Variant

sx/sp
I pulled some numbers this evening on how many forum members we have of different MBTI types. There are actually two sets of numbers. First, I pulled the % of members that joined before 1/1/2010 - so that would be some of the original members. Then I pulled the currently active members, which are those that have posted since 1/1/2012.
A few questions:
1. The consistency of the membership MBTI types across time sort of amazed me. Any ideas on why the percentage MBTI breakdown of the original members is so similar to the breakdown today?
2. Why do you think there is such a heavy concentration of INXXs?
3. We have a lot of Ni and Ne doms but there is a statistically significant number of INFPs in there as well. Thoughts on why this is?
4. Do you have any suggestions on how to encourage participation of some of the less represented types?
5. Do you have any other observations on this?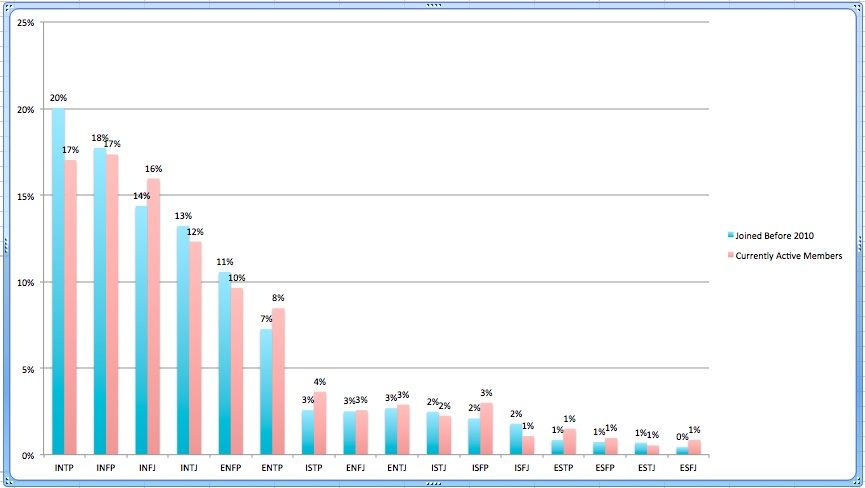 Last edited: