Joined

Aug 6, 2007
Messages

5,582
https://www.brainyquote.com/quotes/bertrand_russell_101364
The fundamental cause of the trouble is that in the modern world the stupid are cocksure while the intelligent are full of doubt.

Bertrand Russell
You can also find the midwit meme template for making various versions of this meme: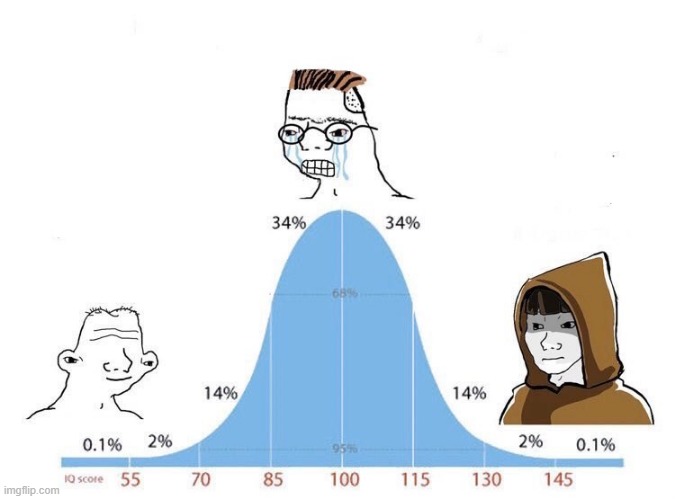 So do you have any personal strategies to escape the valley if despair, and get over being a midwit? Do you just do what a dumber you would do? I have been confidently stubborn and wrong plenty of times using that strategy myself.
How do you deal with people who have no idea what they are talking about trying to force opinions on you?