Joined

Apr 19, 2007
Messages

46,866
MBTI Type

BELF
Enneagram

594
Instinctual Variant

sx/sp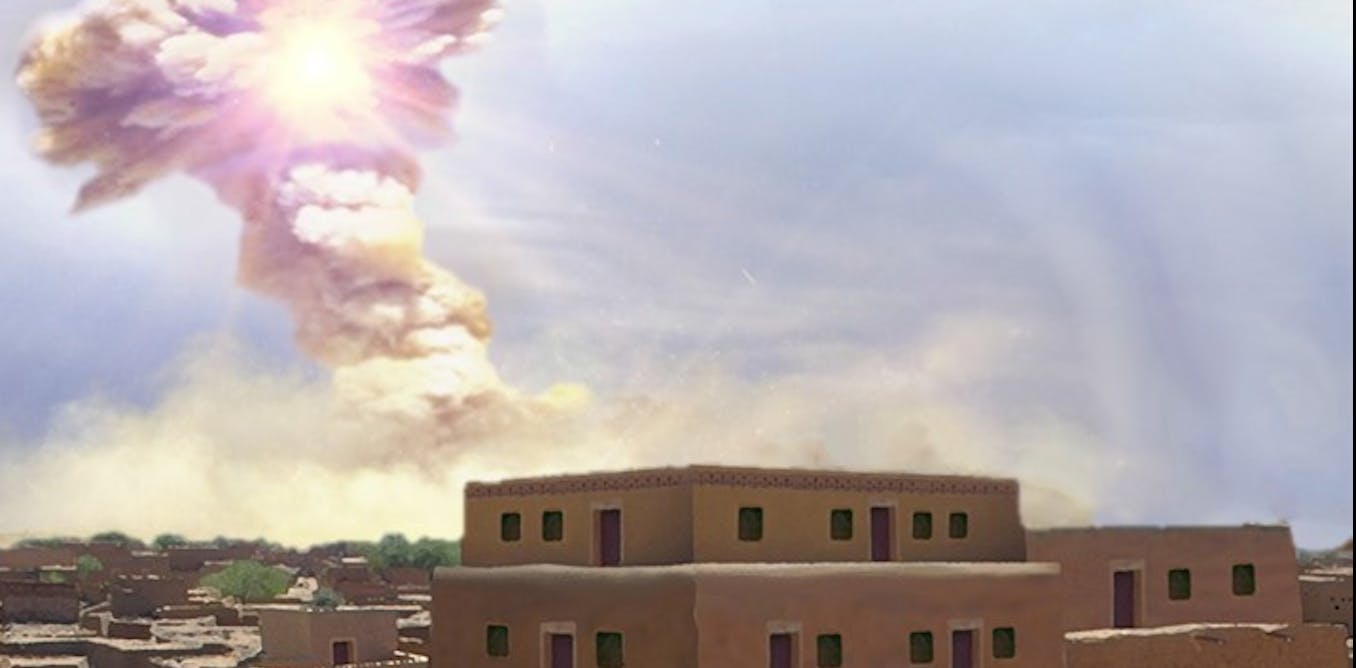 New research suggests that fire from the sky in the form of a small asteroid annihilated a city near the Dead Sea 3,600 years ago.
theconversation.com
As the inhabitants of an ancient Middle Eastern city now called Tall el-Hammam went about their daily business one day about 3,600 years ago, they had no idea an unseen icy space rock was speeding toward them at about 38,000 mph (61,000 kph).

Flashing through the atmosphere, the rock exploded in a massive fireball about 2.5 miles (4 kilometers) above the ground. The blast was around 1,000 times more powerful than the Hiroshima atomic bomb. The shocked city dwellers who stared at it were blinded instantly. Air temperatures rapidly rose above 3,600 degrees Fahrenheit (2,000 degrees Celsius). Clothing and wood immediately burst into flames. Swords, spears, mudbricks and pottery began to melt. Almost immediately, the entire city was on fire.

Some seconds later, a massive shockwave smashed into the city. Moving at about 740 mph (1,200 kph), it was more powerful than the

worst tornado ever recorded

. The deadly winds ripped through the city, demolishing every building. They sheared off the top 40 feet (12 m) of the 4-story palace and blew the jumbled debris into the next valley. None of the 8,000 people or any animals within the city survived – their bodies were torn apart and their bones blasted into small fragments.

About a minute later, 14 miles (22 km) to the west of Tall el-Hammam, winds from the blast hit the biblical city of Jericho. Jericho's walls came tumbling down and the city burned to the ground...
The rest of the article goes into detail about how these conclusions were drawn.
I looked up The Conversation and at first glance they seem to be on the level, mainly sharing information through AP channels, heavy screening of people who share information, and affiliation with major universities around the globe.
I am always interested in how natural events or occurrences sometimes get woven into cultural frameworks and stories over time. So nothing is made up wholesale, it's typically based on something actual that has been absorbed into it as a foundation.