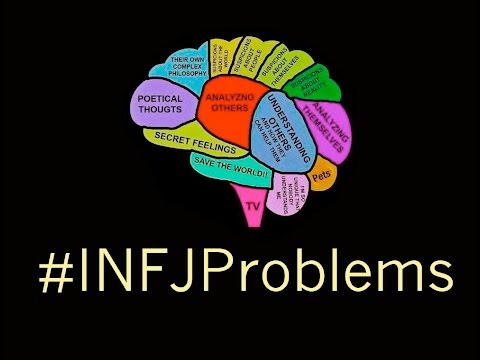 5 things that suck about being an INFJ
0

0
Published on 12-29-2015
The 5 things (from the perspective of the INFJ) are: 1. I am in my head so much, I don't have enough energy to make things happen in the real world. This might be related to the
The 5 things (from the perspective of the INFJ) are:
1. I am in my head so much, I don't have enough energy to make things happen in the real world. This might be related to the Ni-Ti loop.
2. You don't get me like I get you and one sided relationships. Feel like I am the only one caring enough about you and your problems and people forget to ask about my interests and problems. Don't want to share problems because people don't have the capability or desire to know about them as much as I care about knowing about you. So consumed with wanting to make the other person I am with in the moment happy and to like me and regret it afterwards.
3. I am an all or nothing person. I have a difficulty doing things in moderation. Either I'm totally into things or I'm not.
4. I am more dark than people make me out to be. When I'm in the presence of other people, I'm so focused on them and making them happy. They don't realize that when I'm not with them, I'm never totally at ease when I'm with myself. I am kind of critical and always thinking of things I can be doing better and I can be consumed with things that are bothering me.
5. We are perfectionists but we are not always proud. I don't like to give myself too many pats on my back. If you don't get validation from someone else, you don't think that much about it.
5 things that suck about being an INFJ
The 5 things (from the perspective of the INFJ) are: 1. I am in my head so much, I don't have enough energy to make things happen in the real world. This might be related to the
INFJ, sucks,5 things that suck about being an INFJ
guest
Unregistered
0
images/misc/unknown.gif
member.php?s=4d539f0a612840466a956e98d20d9720
74
20