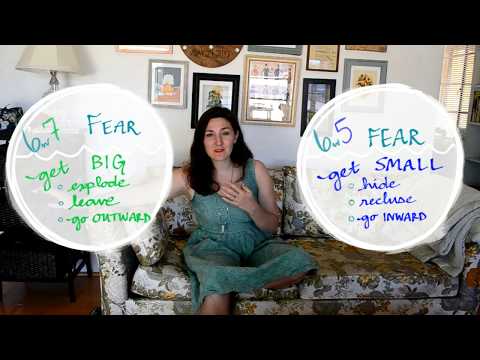 Enneagram wings of 6 | 6w5 vs. 6w7 | Loyalist
0

0
Published on 03-23-2018
Today I am touching on the differences between the wings of 6, both the 5 and 7 varieties and how we can discern between them! PS- Appologies for the background noise towards the
Today I am touching on the differences between the wings of 6, both the 5 and 7 varieties and how we can discern between them! PS- Appologies for the background noise towards the end of the video, next time I'll nip that in the bud.
Check out the blog for more info and helpful graphics, and also follow along on Instagram @enneagram.girl.
Next week I will be starting a brand new series on what I've found to be the most commonly misassigned Enneagram types (4, 8, 5 and 7), and why you might NOT be one of them.
Enneagram wings of 6 | 6w5 vs. 6w7 | Loyalist
Today I am touching on the differences between the wings of 6, both the 5 and 7 varieties and how we can discern between them! PS- Appologies for the background noise towards the
Enneagram 6, 6w5, 6w7
guest
Unregistered
0
images/misc/unknown.gif
member.php?s=dc642a16b838183467e66f2ce0a20b5d
398
20