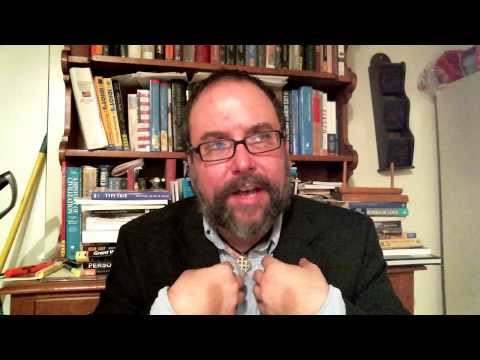 Ask Dr. Mike: Introverted and Extraverted Feelings
0

0
Published on 11-01-2014
Dr. Mike talks about the difference between extraverted and introverted feeling. Here are notes from the discussion. You speak extraverted functions. You listen with your i
Dr. Mike talks about the difference between extraverted and introverted feeling.

Here are notes from the discussion.

You speak extraverted functions. You listen with your introverted functions. In order to understand this, you really need to look at the functions and how they interrelate with each other – for example Fi + Ne and the specific ordering of those functions. Looking at functions in isolation is too reductionary.

Introverted feeling is the listening version of feeling. The way we hear something is the way it makes us feel.

Extraverted feelers speak through their feelers. It is feeling language. They are good at expressing and talking through feelings.

On selfishness – he feels it is a little misunderstood. It's not that Fi types are selfish. It's that they are self-absorbed. This is when you are hyper focused about your own experience and what is happening to you. That is not the same as narcissism or things centering abound you. It is not a feeling of superiority. You can be humble and still can be self-absorbed. You are hearing the world through your feelings and when the world comes in, it has an effect on your emotions – it's a direct emotional experience. It's not selfishness. It is self-absorption.

INFP has this very deep feeling – very good emotional listeners. It's like a dog that hears on another emotional bandwidth. Goes right to their heart. Some do come across as very self-absorbed for that reason.

XNFP types express concepts and abstractions. They feel deeply inside but don't express things that way. It is easier for the ENFP to talk about their inner world than the INFP because ENFPs they have a stronger extraverted function (Ne). The INFP can't get it all out. They will say all the time that they can't express how they feel. Fi types will put themselves in the shoes of the other person.

Looking at XNFJ and Fe types - they care but they are not as sensitive as Fi types. It's because they don't listen as much with their feelings. The feeling itself is the communication of what is going on. They are not communicating abstractly. When information comes in, it hits them in a non-emotional place. If you look at INFJs, they are listening with their intuitiveness. They speak through their feeling. The number of abstractions that comes in is a lot more than they are able to express out. That's why things come out in metaphors, poetry, symbolic – because they don't have the words. When things are coming in, they are not hitting the heart. Feeling judgment is more objective with Fe types. With ENFJs – you are never confused as to where they stand. They can talk very strongly about ideas that they don't understand as well as compared to an INFJ. ENFJs will come across as smarter than then they are. They can be more insensitive. They are speaking through an emotional place and not from an emotional place. What is behind that is not necessary emotional – it is objective in a way. INFJ will always understand more than you think they do.

The most important points are to:
1. Take into account this holistic combination of functions that a person has – look at how they are hearing and how they are feeling.
2. You can't mistake the way people talk for the way they listen – biggest lesson of all of this.
3. Don't judge a type by the standards of your type. You judge a person through your own process – this is why Fi types can be viewed as selfish. You are judging them by your standards.
Ask Dr. Mike: Introverted and Extraverted Feelings
Dr. Mike talks about the difference between extraverted and introverted feeling. Here are notes from the discussion. You speak extraverted functions. You listen with your i
INFJ, ENFJ, INFP, ENFP, introverted feeling, extraverted feeling, difference, Fi, Fe, Ne, Ni,Ask Dr. Mike: Introverted and Extraverted Feelings
guest
Unregistered
0
images/misc/unknown.gif
member.php?s=24b2ab3bd697e118440291548671fa04
34
20