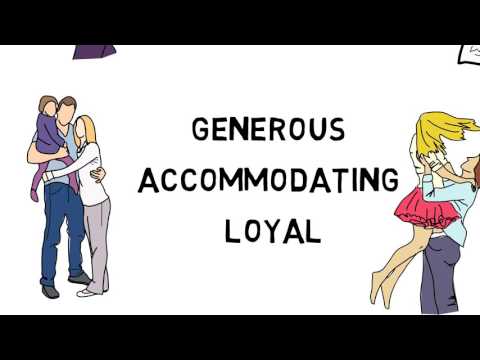 0

0
Published on 05-08-2016
ISFJs are industrious caretakers , loyal to traditions and organizations. They are practical, compassionate and caring and are motivated to provide for others and protect them fr
ISFJs are industrious caretakers , loyal to traditions and organizations. They are practical, compassionate and caring and are motivated to provide for others and protect them from the perils of life. ISFJs are conventional and grounded and enjoy contributing to established structures in society. They are steady and committed workers with a deep sense of responsibility to others. They focus on fulfilling their duties particularly when they are taking care of the needs of other people. They want others to know that they are reliable and can be trusted to do what is expected of them. They are conscientious and methodical and persist until the job is done. At work the ISFJ is motivated by the desire to help others in a practical organized way. ISFJs are driven by their core personal values that often include upholding tradition, taking care of others and working hard.

ISFJs enjoy work that requires careful attention to detail and adherence to established procedures and like to be efficient and structured in their completion of tasks. They prefer an explicit authority structure and clear expectations. ISFJs usually prefer to work behind the scenes and like to receive recognition in a low-key way without being required to present their work publically. They want to feel that they have fulfilled their duties but do not want to be thrust into the spotlight. An ideal job for an ISFJ involves well-defined work tasks that achieve a concrete or observable result and do not require a lot of multitasking. An ideal work environment for an ISFJ is orderly, provides plenty of privacy and includes colleagues who share the ISFJs values.

In relationships, the ISFJ is generous, accommodating and loyal. ISFJs are dedicated to the task of taking care of their loved ones and take their family responsibilities seriously. They look for ways to provide and to assist and are attentive to the details of the people around them. ISFJs appreciate history and tradition and often want to create a relationship that reflects traditional ideals. Whether male or female, the ISFJ typically adheres to customary gender roles and dutifully takes on the customary household duties. ISFJs are motivated to help and may put their partner's needs ahead of their own. They typically have a clear idea of what a partner should do but are not likely to be outwardly demanding when it comes to their own needs. They prize harmony and will often withdraw vs. engaging in conflicts. ISFJs want a relationship that allows them to be helpful and dutiful in their devotion to loved ones. They appreciate a considerate and thoughtful partner that who recognizes their dedication and ability to nurture others.
ISFJ Profile Description
ISFJs are industrious caretakers , loyal to traditions and organizations. They are practical, compassionate and caring and are motivated to provide for others and protect them fr
ISFJ, profile,ISFJ Profile Description
guest
Unregistered
0
images/misc/unknown.gif
member.php?s=a86d0f71d3bad3c64f0e77188fd04651
185
20