Typology Central FAQ
Here you can find answers to questions about how the board works. Use the links or search box below to find your way around.
Introduction
Introduction
Typology Central is a discussion forum and was created on April 17 of 2007 as a place to learn and share information about personality type. The core objective of the forum is to establish a communal atmosphere helping people to learn more about themselves, personality type and psychology; as well as understanding different points of view and manners of expression. It's a place to make friends and form meaningful interpersonal relationships. Our goal is to support high quality debate/discussion about challenging topics in a mature, civil and open manner.

The community is focused on the practical use of personality type – how typology can be applied in real life situations. Through the forum discussions, media library and a member maintained Wiki, the objective is to establish a place where you can obtain high quality and in-depth information on the various typology related systems, personality types, and type development including areas such as Jungian Cognitive Functions, Enneagram, Big 5 and other personality systems.

It's not all about typology. There is a lot of light-hearted discussion as well as spirited debate in a whole host of topical areas listed in the Forum tab – from politics to religion to significant media events. This is a place for people to hang out, get to know each other and chat. In addition to the forum and private messaging system, we've also got an interactive voice/text chat system for members who prefer it.
Site rules and reporting posts/messages that violate those rules
Typology Central Rules and Reporting Posts/Messages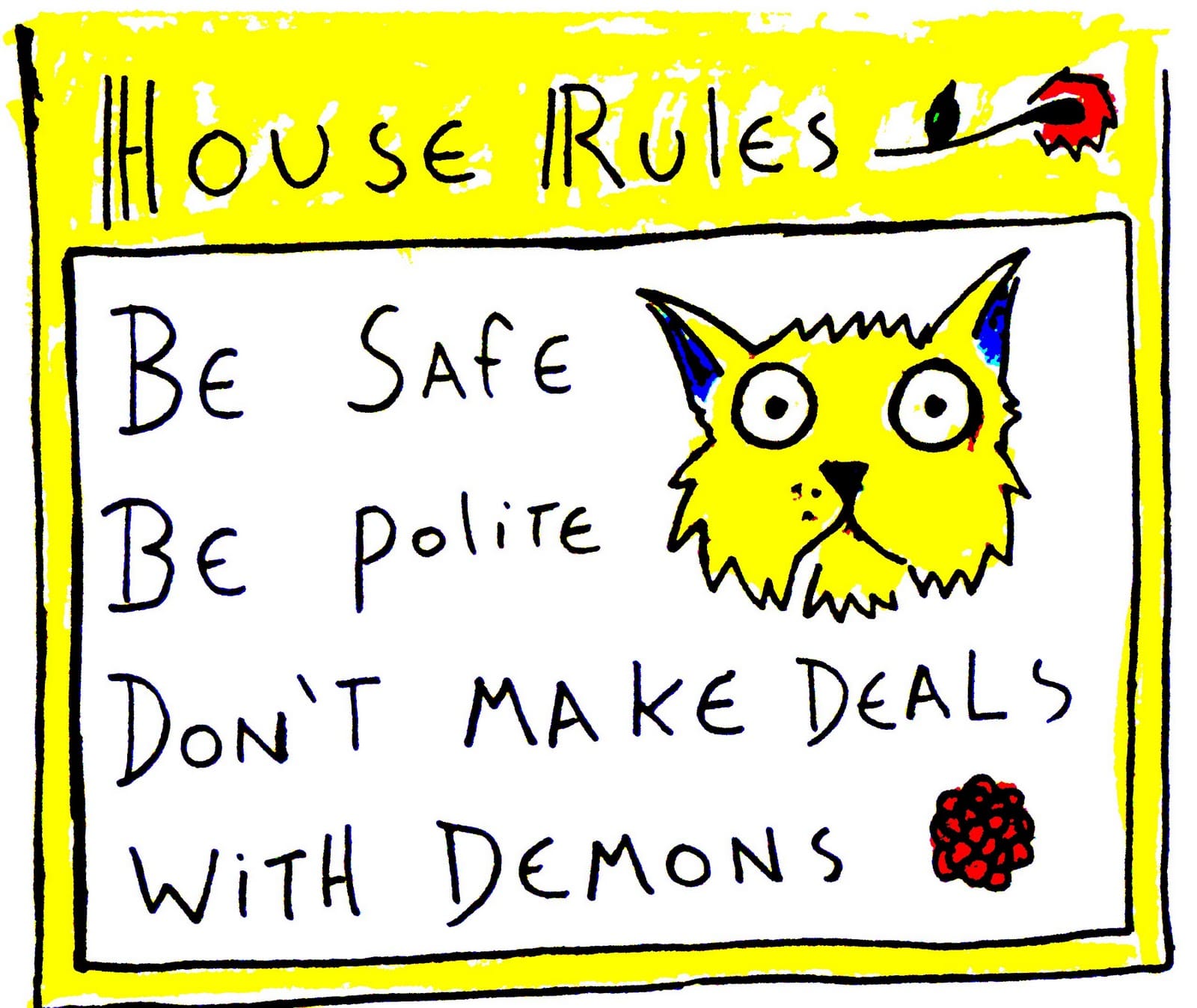 Our forum is designed to promote a general tone of open, honest and respectful debate, even with occasional strong conflict, as well as having an environment of inclusion and openness. To support that environment, we have developed a set of rules for members to abide by. The rules for participating in TypologyCentral.Com can be found here. Please read these rules and become familiar with them. Occasionally we run into situations where members may break these rules. We have a team of moderators on the forum that are responsible for collaborating on situations where there is a violation of the site rules and determining what actions should be taken. Your job is to report instances where you see the Rules being violated by clicking on the report post icon at the bottom of a post. Posts, Visitor Messages and Private Messages can all be reported. In order for the moderators to have the best possible information to respond to a reported post, please provide a good explanation including which specific area of the forum rules are being violated. It helps to make sure that the issue you are concerned about receives the best possible attention.
How do I access the forum from my smart phone?
How To Access Typology Central From A Smart Phone

We have recently implemented a new forum interface for smart phones. It will allow you to share photos and post discussions to our community on-the-go and will work on a multitude of devices (iPhone, Android, etc). It does not require the installation of an app. Should you have any issues with the mobile interface, please post them HERE.

A few helpful hints:

The main menu can be found by clicking on the three lines in the upper left side of screen.
You log in by clicking on those three lines in that upper left side of the screen and selecting "Log On" at which point you can enter your userID and password.
There is a bell in the upper right hand corner of your screen. That's where you can find your notifications. If there is a number next to the bell, it means you have notifications - such as from being quoted, having a post liked, mentioned, etc.
We have menu options for New Posts, Todays Posts and Live Posts. They are listed towards the bottom.
Remember you can turn your phone sideways to see more horizontal text.
There isn't a UserCP screen. To obtain access to the full functionality for that, you have to go the the laptop/desktop interface. HOWEVER, there is a Reputation History menu option. You will find all of your reps there. In addition, there is a menu option for Subscribed Threads.
Interactive chat with forum members (Discord)
Typology Central Interactive Chat and Voice Communication
Discord is a program which provides both text, voice, and soon possibly video chat. It's a fun and highly interactive way to connect with forum members because you have a combination of instant messaging capability and can also speak to them directly from your computer or mobile device. You'll notice on the home page there is a display of who is currently online with Discord. Discord is accessible in browser if you are on a computer, though there are desktop and phone apps available as well. Instructions on how to join can be found in the Discord Information Thread. All members with 100 posts or more are eligible to join.
Basic introductory information and tutorials on personality type
What Is Personality Type (or Traits)?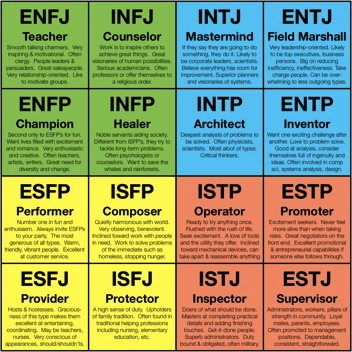 We all have habitual patterns of thinking/cognition. Personality type (or traits) attempts to capture these habitual attitudes, preferences or ways of orienting of our psyche via some functions over others. The best way to think about it is that it provides a little bit of information about you as a person.
There are many different systems out there and new ones are being created as time goes on. Some die out. Others gain acceptance and as more is written about them and professional certifications are created related to testing instruments. Some examples of systems that describe personality type or traits include the Myers Briggs Type Indicator, Eneagram, Socionics, Gallup StrengthsFinder, Big 5, and DISC. On this forum, the two most popular ones are based on Jungian Cognitive functions (e.g., MBTI™) and Enneagram. There is a wealth of information available about both, which provides a rich set of information for practical use. HR consultants, personal coaches, counselors and others use these systems as a tool in their profession.
These systems have a variety of practical uses or applications but the primary ones are that they provide tools for you to:
Understand yourself better
Understand others better
Understand the dynamics behind conflict between individuals
Understand how different types can complement each other
Provide a better understanding of one's type's typical weaknesses, and how to compensate
Provide a more precise template for discovering how you don't (and do) follow the patterns of your type
Support personal development
Facilitate more effective communication and interaction
What Personality Type (or Traits) Is Not
Our DNA, our surroundings, the culture we live in, our life experience and choices – these things help to shape us as individuals. Personality type or traits are merely one way to aid in understanding. The best way to think about it then is that type can provide information or data points about us as individuals. Your type is not a complete and precise definition of you, your true self, and all that you are or can be. In practice there are a limited number of types, and at best each is a general pattern or template. Traits (such as Big 5) measure personality characteristics on a spectrum. You, as an individual, will never match any given type precisely in every detail. Keep in mind the idea "best fit," rather than "perfect fit." Even so, it may be that two types describe you equally well and you may have to flip a coin to decide, or you may just accept that there's not even a "best fit" type for you. Also, your type is not a way to confer virtues and abilities you wish you had. Deciding on a type will not make you suddenly insightful, selfless, powerful, strong, sensitive, or intelligent. Nor will it, conversely, make you weak and vulnerable. Finally, your type is not a way to excuse all your shortcomings as forgivable and/or unchangeable. You don't get to opt out of areas of life "because you are an INTP" or "because you are an enneagram type 4." We all have to find a balance between who we are and how to successfully adapt to our environment. While your type may allow you step down from judging yourself overly harshly for a particular shortcoming, your type is not a "get out of jail free" card.
Introductory Videos On Personality Type
The following are some good links to introductory videos. If any of them seem too dense or complicated, just skip to the next link :).
Introduction To Personality Type
Introduction To Enneagram
Introversion/Extraversion Primer
Jungian Typology Tutorials
Function Attitudes Explanation
Good Books About Personality Type
There are a variety of good books out there as well. You'll get some of the best information by reading them. Some good introductory ones are:
Best Introductory Books on MBTI and Cognitive Functions
Gifts Differing
Functions of Type - Activities To Develop The Eight Cognitive Functions
Personality Type - An Owners Manual
Was That Really Me? How Everyday Stress Brings Out Our Hidden Personality
Best Introductory Enneagram Books
The Enneagram - Helen Palmer
Wisdom Of The Enneagram - Riso/Hudson
Personality Type Profiles
Finally, check out the Type Profile Threads for more information about each of the Enneagram and MBTI types.
16 MBTI Type Profiles
Enneagram Type Profiles
How do I figure out my type?
How To Figure Out Your Personality Type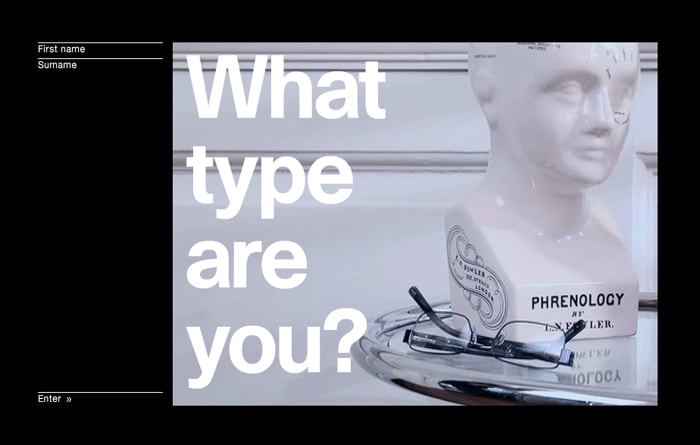 The best way to determine your type is through the administration of a test by a certified type professional, typically coupled with an interview. The price varies from $10 to over $100. There are a number of popular free assessments out there but this is one of those things where you often get what you pay for. You can also start a "Type Me" thread on the site here. However before you do that, it's recommended that you do a little bit of personal research first. You'll get much better responses if you've narrowed things down a little and ask both thoughtful questions and provide meaningful information. Read some materials on the systems, understand the basics about the different types and take one or two reputable assessments. Don't be surprised if it takes you a little bit of time to accurately figure out your type (weeks to months) and realize that these assessments are far from perfect.
The following are some threads that can help direct you to some assessments that are the better ones.
Best MBTI or Jungian Cognitive Functions Assessments or Tests
Best Enneagram Assessments or Tests
Here is a link to the
"Type Me" threads subforum.
Also, check out
A Quick Guide To Double-Checking Your Type
The most popular tests on the forum can be found
here
Finally, with respect to Enneagram, if you have narrowed it down to a couple types and aren't sure, check out
Dr. Deborah Ooten's Exemplar Interviews in the Media Library.
They can be found under each of the Enneagram types listed on the right hand side of the page.
Navigating the forum - how to find stuff
How To Find Information On Typology Central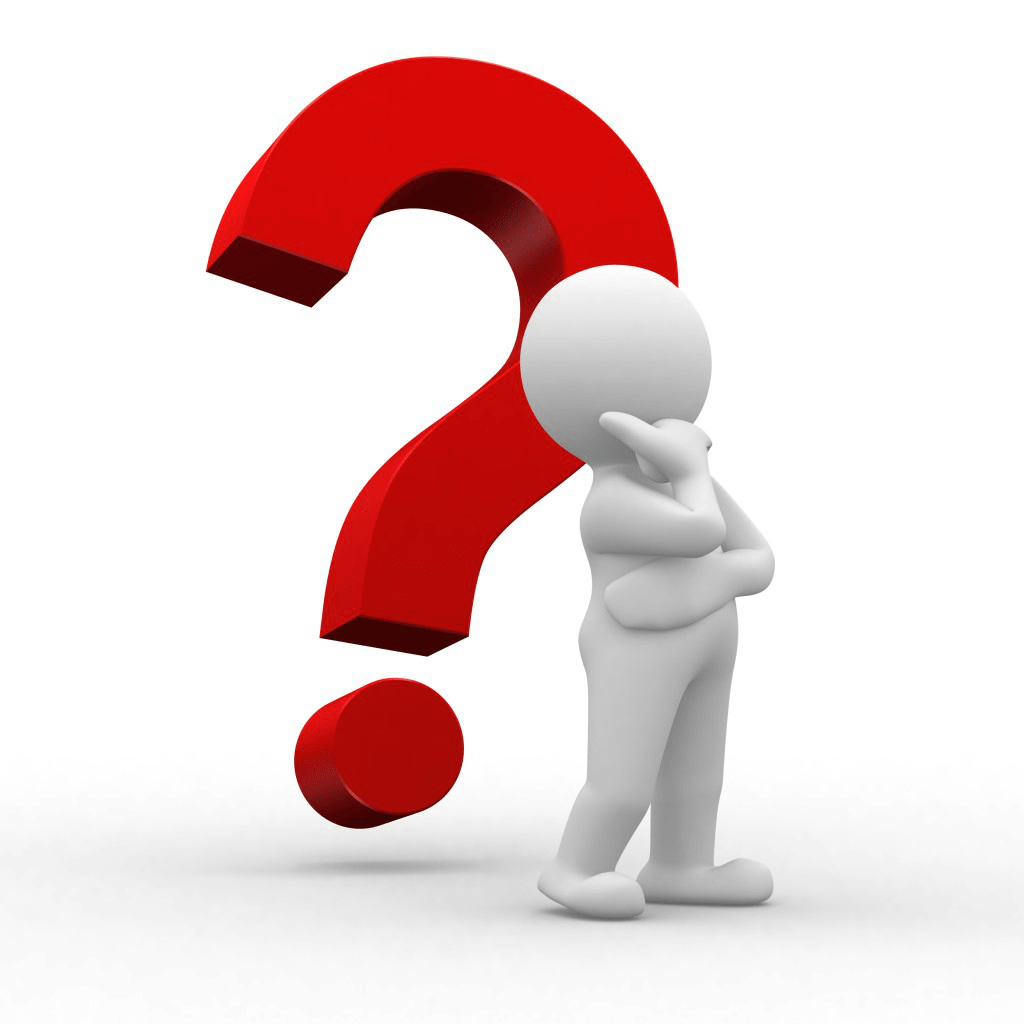 There are variety of methods and powerful features available for you to navigate the forum - viewing threads, using the search function, selecting and sorting threads, etc. See the Finding Stuff On The Forum Thread for a description of some of the basic navigation functions and options.
Blogging
Blogging On TypologyCentral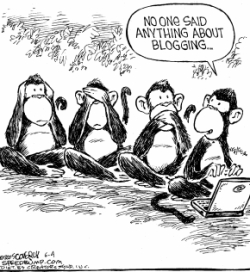 There are two types of blogs on the forum.
1) Member Blogs
2) Private Blogs

Member Blogs
Member Blogs can be found under The Commune on the main forum menu. It is simply a thread that you start and others can comment on your posts.
Private Blogs
Private Blogs can be also be found under The Commune on the main forum menu. It is also simply a thread that you start and others can comment on your posts. The difference is that these blogs can only be viewed by members who have 500 posts or more.
Instructions For Using The Media Library
Instructions For Using The TypologyCentral Media Library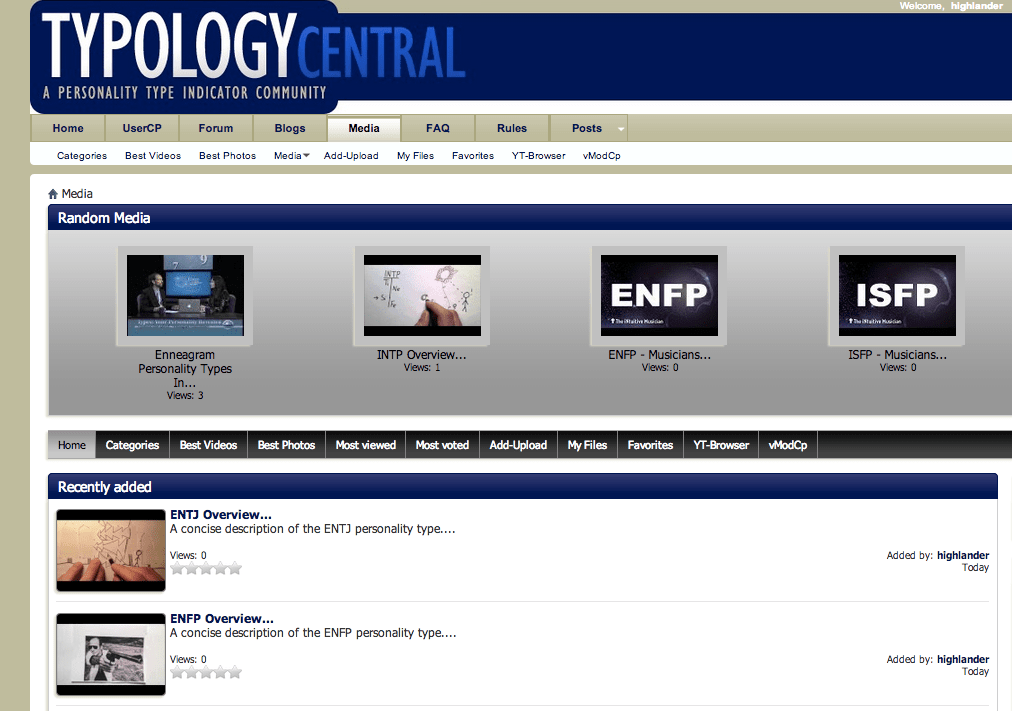 The Media Library is a fun way to share your favorite videos on personality type with fellow members on TypologyCentral. You can look at videos by category, popularity or ratings/votes. The library also has a nice feature to allow you to search videos from Youtube for specific phrases or by specific Youtube users. Adding videos to the library is easy.
Adding A Video
To add a video, when in the Media Library tab, click on Add-Upload. Copy in the URL/link of the video you want to add to the library right under where it says, "Please enter VideoURL to get the details." Then click on the Load button. That will fill in details below which you can then edit. First you must select the Category that the video should be placed under from the drop-down box. Look at the Title and make sure it's what you want. Then you will want to edit the Description field, which will often include a lot of generic information that the Youtube poster has included related to the video. You'll generally want to make it more concise and specific. The Keywords field is for words that will help someone search for the video you are adding. You should consider adding keywords that struck you when you were listening to the video. When you are finished, click on Submit at the bottom of the page. That's all there is to it!
Rating Videos
Once you click on a video and are watching, you can rate it with one to five stars. This is helpful to others who might be looking for which videos are good or not so good, so please vote after you've watched it!! The voting won't work from the index screen - you have to be on the actual page for the video to vote.
YT-Browser
The Youtube browser is a quick way to search for videos on Youtube. The reason this is helpful is that it's a quick way to find videos to related to topics you want to add in the library. To use it, click on the YT-Browser tab from the Media Library main menu. On the left, halfway down the page, you will see a field to put in a search term or you can search by videos posted by a particular Youtube user. Fill that in and hit enter or click on the Go button. The videos shown on your right will be those that have come up in the search. You can follow the instructions up above, Adding a Video to then add the videos that you'd like. If your administrator has set it up to allow this, it is possible to add videos directly from this screen but you won't have any control over the title, description and tags.

At present, you can not access the media library from the forum mobile interface.
The user reputation system
How User Reputations Work On Our Forum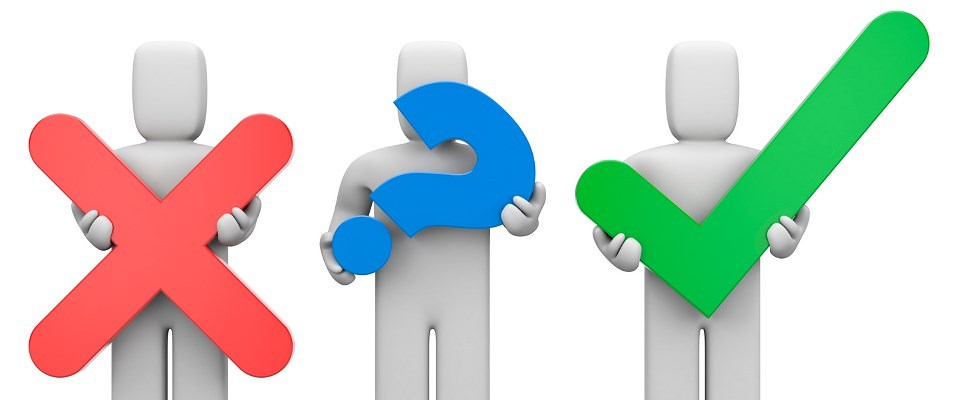 User reputations are a way of providing a short comment directly back to a person who has made a post, while not placing it on the public forum. You may for example say something you liked about the post or anything else for that matter. If someone "reps" you, the traditional way to respond back is to send the person a visitor message back, though you can also send them a PM. There is a function to "approve" or "disapprove" that you click through but that functionality is ignored on our forum.

To see user reputations you've given or that you've received, you can:
- Accessing the site from a desktop/laptop: Go to your UserCP (Control Panel). Reputations will be shown just below subscribed threads.
- Accessing the site from the mobile interface: Go to Rep History from the main menu (the three bars in the upper right corner)

You can give someone a rep by clicking on the six pointed star at the bottom of the post and typing in your comment and hitting enter. You can also "like" their post. It's right next to the rep button.
How to upload images, videos and the like
Uploading Images, Videos and Attachments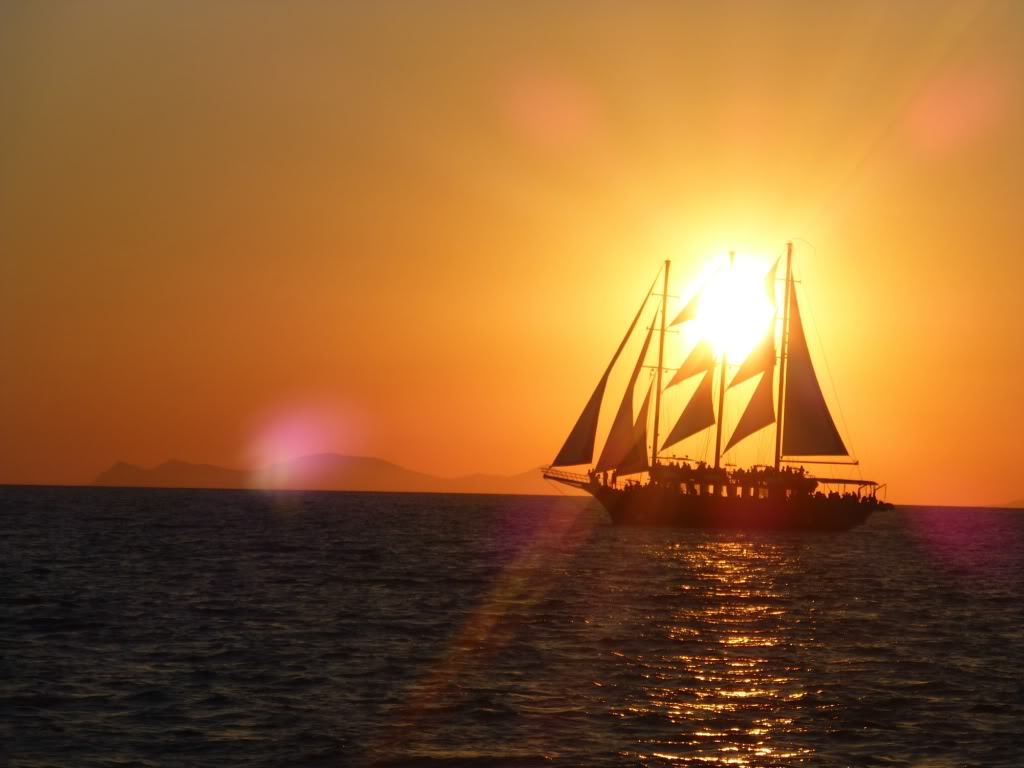 There are two ways to insert images, documents or files in your posts, 1) Using the Post Editor and 2) Using Attachments.
Using the Post Editor
The most commonly used method is when you respond to a post, there are a number of small icons at the top of your post editor. These include icons for inserting images and for inserting videos. For videos, all you need to do is to click on that little icon and then put in the URL of the video you want to reference. For images, you have the option of inserting an image from your local computer or referencing a URL. If you are referencing a URL, generally you will want to uncheck the box for Retrieve remote file and reference locally so that the image shows up in the thread properly. If you leave that checked, it copies the image and stores it locally on our server, which is fine but the image tends to be small, requiring others to click on it to see it. If you are inserting images from your computer, you click on "choose file" and then select the image on your hard drive that you want to reference. If you are using your cell phone, you can take a picture and post it immediately. To do that, in the edit window, click on the small mountain icon that says "Upload" next to it. Then select "Choose File". Click on "Camera". Take the picture. Then click on OK and after that, post the picture. Given your phone, the steps might be slightly different but that's generally how it should work. If you get an error message that it's taking longer than normal, you're probably on a slow Internet connection and it times out. There doesn't seem to be an easy way to fix that.
Using Attachments
The second thing you can do is to attach files to your posts. There is a "Manage Attachments" button if you scroll down in the posting options. It lists the types of files that you are allowed to attach. The way I add attachments is to click on the Manage Attachments button, then click on add files, then select the file you want and click "Open", then click "Upload" and then click on "Insert Online." You can repeat that process for as many documents as you want to insert in your post. The attachment will look something like this: [ATTACH]12228[/ATTACH]. You may want to move it to appear in your post in the right spot. Be aware that there are system constraints on the size and number of attachments you may include for a post.
Privacy on Typology Central
Privacy On Typology Central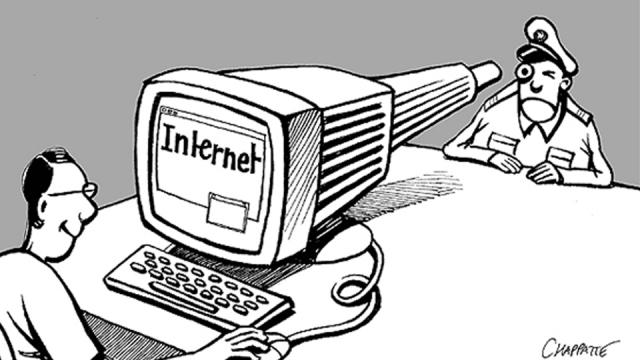 Introduction
TypologyCentral is a hobby site without any gainful interest in the course of its own exclusively personal activity. TypologyCentral does not offer goods or services, nor does it advertise or have any revenue. As a forum where anonymity is the norm, you should not share any information that will identify you personally. The site does not does not monitor the behavior of its users, track individuals online activity for purposes of creating profiles, or to take decisions concerning members or for analyzing or predicting personal preferences, behaviors and attitudes.
Routine Information Collected from All Visitors
All web servers track basic information about their visitors and our site is no exception. This information includes things like IP addresses, browser details, timestamps and referring pages. The information is tracked for routine site administration and maintenance purposes, and lets us know which pages and information are useful and helpful to visitors. We also use website analytics tools to retrieve information from your browser, including the site you came from, the search engine(s) and the keywords you used to find our site, the pages you view within our site, your browser add-ons, and your browser's width and height. This information is used to assess and improve the effectiveness of our site.
Information Collected from Members
When you make an account on TypologyCentral, we ask for your email address, which is used to provide you with periodic updates on forum activities and automated notifications, such as email updates for new threads posted in a sub-forum, or an incoming private message. Site moderators and administrators may also contact you via this email address for a variety of reasons including site news, newsletters, forum announcements, automated messages on your status or notifications, or administration of surveys. You are encouraged to keep your identity a secret. To use this forum, you must use an email account that does not allow your "real life" identity to be determined. We also ask for your age, which is used to determine access to age-restricted subforums. You may provide other information as part of your member profile, such as your ZIP code/location, preferences, occupation, and interests, but this is strictly voluntary.
Members may choose to take personality tests that are linked from the site home page or at other places on the forum. The significant majority of those tests are hosted on other websites that TypologyCentral has no relationship with. We take no responsibility for those tests, those sites or information you enter into them. We do have two tests that are hosted by TypologyCentral - the Free Typology Central Jung Test and the TypologyCentral Social Media Test. Your individual results are placed in a file in a public directory accessible to anyone who visits the site. Results from these tests are also stored in a database and the information in that database may be used for various purposes such as to help people determine their personality type or to facilitate improvements to these and other tests. The information may be analyzed in various ways to support studies on personality type, preferences, testing methods and the like. The results are not tied to your member name, userID or email address though if you post your results on the forum, that connection is established. At no time will this information be used to target individuals for marketing campaigns or other purposes, nor will it be resold for such purposes.
We collect personal information from those applying for the Typology Central Scholarship, the details of which vary from year to year and are listed on the Scholarship application page. This information is used as input to select the scholarship winners and is used for no other purpose. Information provided by Scholarship applicants is deleted within sixty days of the scholarship winners being announced. Essays are published on the forum and through social media and are not considered personal information.
Cookies
TypologyCentral uses only standard Vbulletin cookies. No advertising is allowed on the forum, so you won't run into any cookies from advertisers. You need not use cookies to use the forum, but doing so will improve your experience here. We use cookies to enable functions like showing whether a subforum you are viewing has new posts since your last visit, or to log you back in automatically when you return to the site if you have chosen this option when registering. If you are using a public computer, such as in a library, school or internet cafe; or if you have reason not to trust others who share your computer, it is best not to enable automatic login. After registering, you may change your cookie options at any time by editing the settings in your browser. If you have privacy concerns about cookies, you can disable cookies entirely through your browser, or disable or enable cookies on a per-site basis. Consult your browser documentation for instructions on how to block cookies and other tracking mechanisms. Cookies may be utilized by services invoked through member provided content, such as links to websites and Youtube. TypologyCentral has no control over the behavior of those sites and takes no responsibility as such.
Sharing With Third Parties
Vendors provide services to support the operation of this site, including hosting services, programming services and other related technical support services and given their role, they will have access at various times to information on the site. Additionally, we may access or disclose information including the content of your posts and messages, for the following reasons: (a) to comply with the law; (b) to protect the rights or property of other forum members; or (c) to protect the personal safety of our members or the public.
What You Post or Share
This site is structured with the intent of members on the forum preserving anonymity while interacting here. On the other hand, members may choose to become Facebook friends, exchange personal emails, or even meet in person at meet-ups, foregoing that privacy. Should you engage in such activity, privacy is your responsibility. Ultimately it is up to you to decide how much personal information to disclose, and to protect information you wish to remain private. The vast majority of information you share on the forum is accessible to anyone on the public Internet, so anyone can view what you post. Other areas are restricted to members, or more specifically to members over a certain age or post count. Keep this in mind as you choose what to post and where. Information that you post in publicly accessible forums may be reposted or accessed via links that are shared on sites outside of TypologyCentral, such as blogs, Twitter and other websites. If you wish to protect your identity, you need to be cautious about whom you connect with on social networking sites such as Facebook. Do not externally share or reblog information posted in private members only sections of the forum as information in those areas is intended for members only. You should never share private information about others. Since this forum is intended for public sharing of information and encourages you to remain anonymous, privacy is largely your personal responsibility. Any requests related to individual rights or complaints related to privacy should be sent to typologycentral29@gmail.com.
Information Retention
Information mentioned above is retained to support the continuity of the platform operations and not deleted (ever).
A Note On Discord
Site users may communicate with each other through Discord. Discord is its own hosted service and this forum's privacy policy does not cover its usage nor do we have any responsibility for the platform. We simply provide a link to it. The Discord privacy policy can be found HERE..
General Suggestions On Protecting Your Information Online
Be careful what personal information you share online, especially on social networking sites like Facebook and Twitter, forums like this one, and even in email.
Create a separate email account for registering on social networking sites and other online spaces. Don't connect it with your real name or identity.
Don't feel obligated to fill out fields that are not required when registering online or provide identifying information.
In your online user profile or forum avatar, use a photo that doesn't identify you or your location, so you can't be recognized.
Choose a username unrelated to your real name, usual nickname, or other identifying information, ideally one that is gender and age neutral.
Websites such as Facebook change their privacy policy all the time, so check your privacy settings periodically to make sure you are sharing only the information you want to share, with only those people you trust and not the general public online.
Do an Internet search of your name periodically to see where you appear online. If you find unauthorized information about yourself, contact the website admin to request its removal.
How do I initiate feedback to forum leadership?
Providing Feedback to TypologyCentral Forum Leadership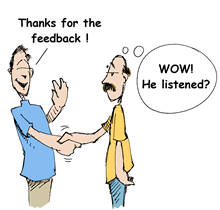 We're always looking for feedback and there are a few ways you can do this.
1. Start a thread in the Feedback Subforum. This is a good way to initiate feedback on something and to stimulate discussion with a broader set of members.
2. Start a thread in the Private Feedback Subforum. The only people who will see your feedback there will be the moderators and administrators (and of course you). It's a way to engage all of the mods/admins in one place all at once.
3. Send a PM to a mod or admin. This is also a way to provide feedback. The only disadvantage is that it only goes to the admins/mods that you directly send the message to. That might be ok depending on what it is you're trying to communicate.
Thread Avatars
Turning Thread Avatars On Or Off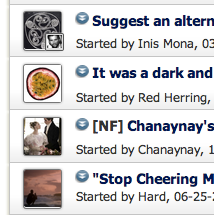 Our forum uses something called Thread Avatars. It is a customizable option for you to tailor your forum experience. It affects how thread listings appear. See the Thread Avatars Information Thread. for more information on this option and how it works.
Two Factor Authentication
Two Factor Authentication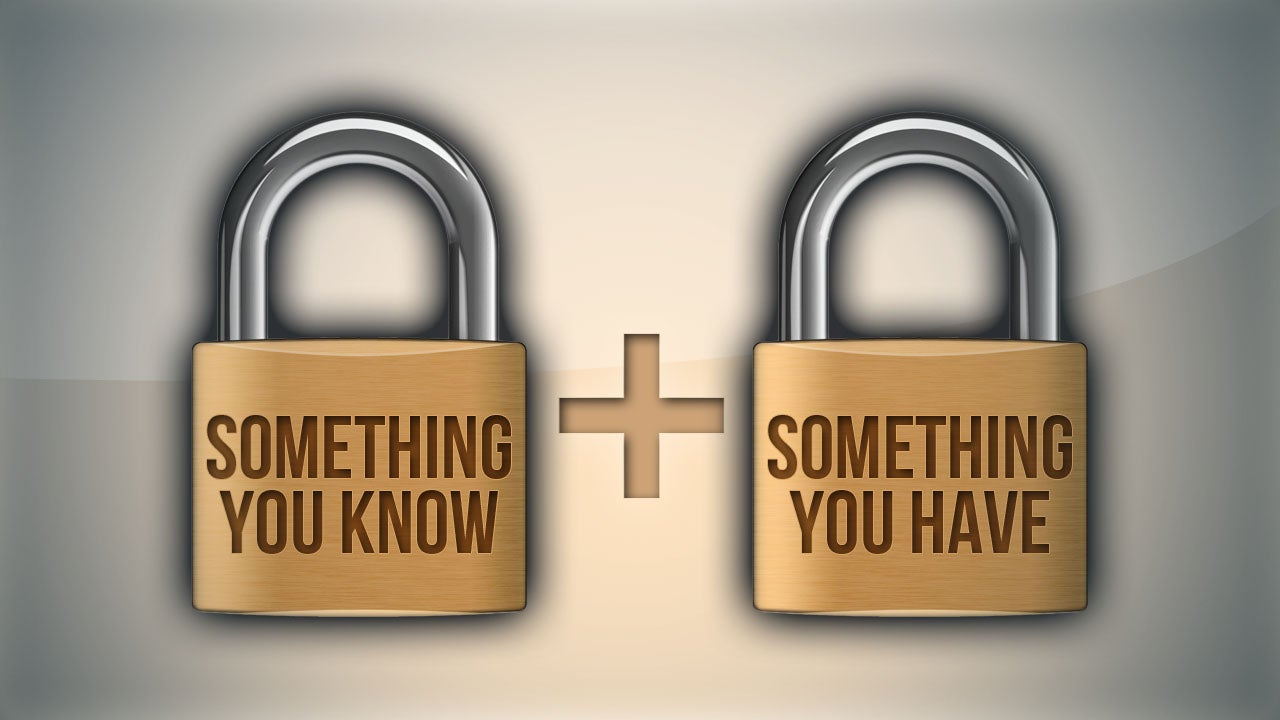 If you want to implement extra security on your account, we have an option called Two Factor Authentication. Two factor authentication requires you to put in an additional one time password (it is generated on your phone every sixty seconds) in addition to your standard password if you are coming from an IP address that you haven't come from before. Think of it as being authenticated by what you know (your normal password) and what you have (your phone). You can find it here or look for Two Factor Authentication under UserCP and follow the simple instructions. The process requires you to install a couple of apps on your phone but the instructions are simple and easy to follow.

There are two important things to remember when you turn this on:

1. When you install it, there is a Recovery Key that is displayed. This is important in case you lose your phone so that you can continue to get access uninterrupted. MAKE SURE TO WRITE THIS DOWN. Alternately, you can copy it and store it somewhere on a file in your computer. There are ways to get back in without this key but it is much more difficult.

2. If you are getting a new phone, TURN TWO FACTOR AUTHENTICATION OFF BEFORE YOU ACTIVATE YOUR NEW PHONE. This is very easily done with one click in the same UserCP screen you went to when installing two factor authentication. If you forget to do this, you'll have to put in the recovery key and if you have lost that, it is much more difficult to get back in and have it disconnected from your phone which is no longer active.